CITATION



David L. Southwick, 1996 S.S. Goldich Medal Recipient



It is my pleasure to introduce to you this evening, David L. Southwick, 17th recipient for 1996 of the Institute's 1996 Goldich medal.

When Laurel Woodruff asked me to make these remarks she prefaced her request by noting that I had worked with Dave on several projects and that I had been around the Institute for many years. Dave and I have worked together for many years and I have been fortunate to have him as a professional colleague and friend. However, having been around the Institute for a long time is nothing more than a matter of luck, and I now find myself-writing memorials for friends who were not so lucky. Believe me, this occasion is much more enjoyable.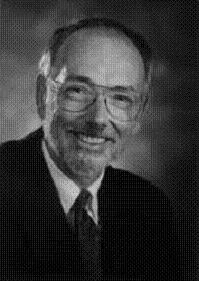 So who is Dave Southwick? He was born in Rochester, Minnesota in 1936 and graduated from Rochester Senior High School in 1954. He wanted to be a draftsman, but his parents prevailed and he graduated from Carleton College in Northfield, Minnesota with a degree in geology in 1958. From there he went on to graduate school at the Johns Hopkins University where he studied under Aaron Waters. His Ph.D. dissertation had to do with ultramafic rocks in the Cascades of Washington. He wondered about ophiolites long before it was fashionable to do so. After graduate school, Dave started his professional career with the U.S. Geological Survey, Eastern States Branch, in 1962. He returned to Minnesota in January, 1968 having a joint appointment in the Department of Geology and Geophysics at the University of Minnesota and the Department of Geology at Macalester College in St. Paul, Minnesota. He moved to Macalester full-time in 1971 as a Professor of Geology. During that time, Dave worked summers for the Minnesota Geological Survey. He began full-time work with the Survey as a Senior Scientist in 1977, and has been Director of the Survey since 1993 and Professor of Geology in the Department of Geology and Geophysics since 1994. So much for vital statistics.

It goes without saying that receiving the S.S. Goldich medal is a considerable honor. Unfortunately, I do not know what criteria were used by the Selection Committee when they chose to honor Dave. In fact I do not even know who sits on the Selection Committee. Therefore, I will look to the medal itself for guidance. On the reverse side it reads "presented for outstanding contributions to the geology of the Lake Superior region." What does that tell us?

The word "geology" refers to a science and profession dedicated to the study of the history of the Earth. Obviously the science and profession is practiced by geologists. These days some people who study the history of the earth like to call themselves earth scientists rather than geologists. I distinguish the two groups by the fact that geologists make geologic maps. Looking over the list of previous medal recipients, many were first and foremost geologic mappers. Dave has produced a variety of very good geologic maps while with both the U.S. and Minnesota Geological Surveys. By that criterion Dave is a worthy recipient of the medal.

The word "contributions" on the medal refers-again in my view-to any "body of work" which has advanced geologic knowledge in the region. Again it seems to me that any number of the previous recipients were honored for their "bodies of work" that have included research, teaching, and above all professionalism. Dave has made professional contributions in the areas of both research and teaching. His extensive bibliography covers a wide variety of topics and is frequently cited. More importantly, however, there are any number of younger geologists in the profession who have received basic training under Dave's tutelage. Many of you are in this room! The fact that you are here makes him a worthy recipient of the medal.

The significance of the word "outstanding" is somewhat subjective and a little more difficult to get a handle on. A little history is warranted. The meGal is named in honor of S.S. Goldich. Many of you are probably too young to remember Sam. I have the pleasure of knowing him for nearly 40 years. Most of you have heard war stories about him and many probably are true. After my first year in graduate school I decided that my family had forgotten to tell me that my real name was "Morey you stupid _." In truth Sam was a wonderful man, but he could be tough at times. He was very much like the Drill Instructor we see on TV ads for the U.S. Marine Corps. Sam was tough because he wanted you "to be the best that you can be." He wanted his people to excel-to push the envelope-at whatever they did. He wanted his people to make a difference--he wanted them to be outstanding-to make a difference. Dave has excelled and has pushed the envelope. His structural studies on the Penokean orogen represented a scientific revolution of sorts. His ideas have changed the way many of us think about the rocks--and especially for me about iron-formation. Thus by Sam's creed, Dave is one of those geologists whose body of work has made a difference. All of us are better geologists because of him. I know Sam is pleased and that makes Dave a worthy recipient of the medal. Therefore, I am pleased to present to you the 17th recipient of the S.S. Goldich metal, David L. Southwick.

Submitted by G. B. Morey
Awarded May 16, 1996
Cable, Wisconsin
42th Annual Institute on Lake Superior Geology