---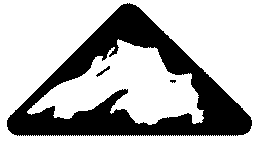 ILSG Sponsors and Donors
---
At every annual meeting the ILSG is receives generous support from donors who help with the meeting costs and support the attendance of students. This page has been created to acknowledge that support and provide links to the web sites of those organisations and individuals.
It is the policy of the Institute that we will not distribute email advertisements for 'for-profit' organisations or individuals. The institute will post links for such organisations on the Institute web site and will include a logo and brief notice in the annual proceedings in return for a donation
The following organisations provided support for the 2017 meeting in Wawa.
A list of organisations who provided support to the 2012 meeting can be found here.
The following organisations provided support to the 2011 meeting
The following organisations provided support to the 2010 meeting
Atikokan Mineral Development Initiative
Mesabi Range Geological Society

Voyageurs National Park
William Miller – University of Minnesota School of Physics and Astronomy NOvA project
Contact the ILSG Secretary

Return to Institute on Lake Superior Geology Main Page